We tell our patients what we are doing and do so in an honest, matter-of-fact way. Children do much better with explanation followed by immediately doing what is shown to them. They worry if too much preparation goes into an appointment. We follow the principles of Tell/Show/Do. The TELL phase involves an age-appropriate explanation of the procedure. The SHOW phase is used to demonstrate a procedure up to the point where the instrument is used. The DO phase is then initiated and the treatment is performed.
We use age-appropriate terms to describe our procedures. You may hear the doctors
and assistants describe things to your child using the following words:
Kid Friendly Terms
Jelly
Nose
Tooth Pillow
Tooth Ring
Raincoat
Princess tooth/superman tooth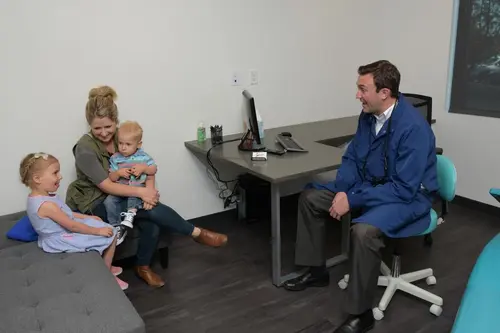 Instrument / Procedure
Topical jelly
Laughing gas
Mr. Thirsty
High speed hand piece "Mr. Whistle"
Slow speed hand piece "Mrs. Bumpy"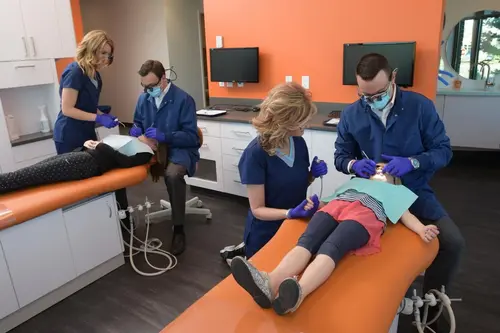 No Words
Needle or shot
Hurt or won't hurt
Don't be afraid
During your child's time with us, we ask that you refrain from using certain words that promote dental fear. We also ask that you do not tell them about your personal dental experiences.
Don't make promises you won't be able to keep.