Our Philosophy
TELL - SHOW - DO
We tell our patients what we are doing, and do so in an honest, kid friendly way. Children do much better with explanation followed by immediately doing what is shown to them.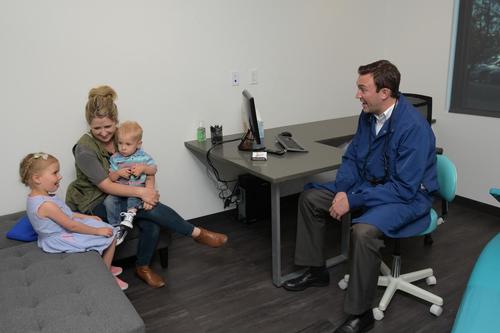 Looking For Answers?
READ OUR FAQ
Do you have questions about your child's habits? Is your child anxious about going to the dentist? Are you unsure about what is safe for their teeth? Check our FAQs to learn more.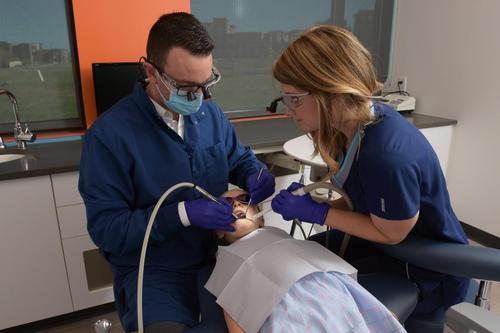 IV Sedation/General Anesthesia
Our office is unique in that we exclusively offer our anesthesia services during weekend hours, the only office in the state of Colorado able to do so!
Want to learn more? Please click here.
---
Check out 5280 Pediatric Dentistry featured on 9news. Dr. D was interviewed Wednesday, July 27th, discussing some of the do's and don'ts of your child's first visit to the dentist. To learn more about what you should expect at your child's first visit… check out our FAQ's.
---
5280 Pediatric Dentistry is a proud partner of Valor Christian High School. Dr. D (left) and Dr. Craig (right) are pictured with George Gwozdecky (center). Coach Gwozdecky led the University of Denver Pioneers hockey team for 19 seasons and won national championships in both 2004 and 2005. He also assisted coaching for the Tampa Bay Lightening of the National Hockey League. Currently, coach Gwozdecky is the Valor Christian varsity ice hockey coach.